Croquettes from Holland
Traditional recipe from Holland for homemade croquettes. The beef croquette is very populair in the Netherlands.
We eat croquettes in a snack bar, home from the fryer, in the canteen or in a restaurant.
In the Netherlands we say kroket. We love them with mustard on a sandwich.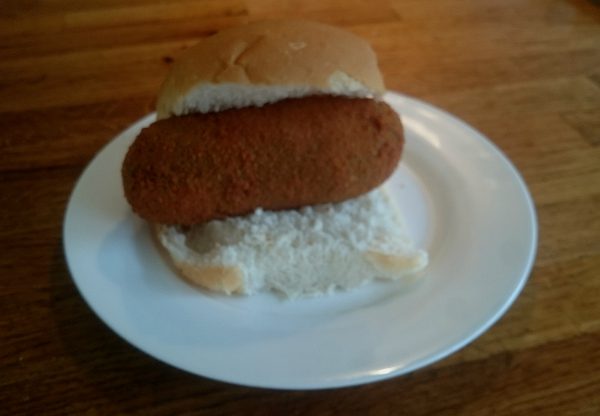 Ingredients beef croquettes
1 liter of water
1 shin of beef
2 marrow bones
500g beef poulet
50 grams of carrot into pieces
50 grams of onion, leek 50 grams
50 grams of celery leaves. Trunks and leaves
3 sprigs fresh parsley
2 bay leaves 2 sprigs fresh thyme
1 sprig fresh rosemary
5 peppercorns
1 clove, 1 piece of mace
6 grams of salt, 6 grams of white pepper
6 g gelatine sheets. That there are +/- 4 pieces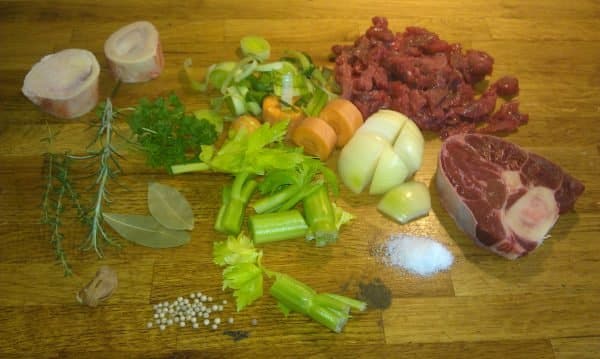 Ingredients beef ragout and forming your croquettes
60 grams real butter
60 grams flour
Self drawn broth
The braised beef
6 grams of gelatin
Pinches of salt, pepper and nutmeg
Deep fry croquettes Time
How long do you fry croquettes?
Frozen Croquettes 5 minutes at 175 degrees.
Thawed: 3 minutes at 180 degrees.
Video: Recipe croquettes
>> Watch video on YouTube